Procrastinate – who doesn't do it? (Well, there are a few absolute "self-starters" out in the world and they're annoying.) Almost all of us procrastinate in one way or another; some of us do it for nearly everything, some do it for a few things. The impetus of this blog post actually came from my procrastination to write one! (As well as the lack of ideas) And for those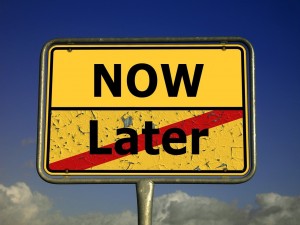 who are parents, how many times do you ask your kid to pick up his shoes that cover the floor only for the disinterested child to grunt, "I'll do it later."
Any human at almost any age will procrastinate and it's hard to break out of the mindset, especially when it's ingrained (because who voluntarily jumps up to do weekly chores), but for those who have an extremely difficult time completing a task or a project, there are theories and ideas out there to help.
After a discussion between moms expressing their discontent about kids not doing homework, my friend sent out a video from her educational resources regarding procrastination (thank you, Julie P).
The gist of the video is that procrastinators are not lazy, instead they are avoiding a task because of the negative feelings that come up (I know, this could be debated, some certainly appear lazy). Here are some reasons why people procrastinate:
– They are disorganized and don't schedule their tasks well (including their possessions), so it is hard to even think about getting started.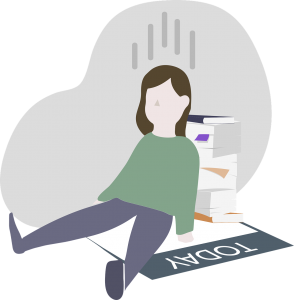 – They are overwhelmed by the enormity of a task or project. They see the big picture as too intimidating. Instead of breaking it down into small parts to accomplish one by one, they give up before they begin. (I've certainly reached a halfway point in an organization project only to feel hopeless and surrounded by too much stuff.)
– They are perfectionistic. The fear of failure looms large and they would rather not complete the task because they might do it imperfectly or receive criticism. (Been there many times.)
– They are distracted. They find other things to do or are intentionally distracted by other tasks because they don't like the one they have to complete (aka most kids regarding homework, chores, calling grandma, anything that keeps them from what they want to be doing).
So, what's the magic solution? Inserting a few microchips into the person's brain and controlling them remotely, of course! (That really was a joke.) But since that will probably be frowned upon, the next suggestion if you're procrastinating is to take "One Small Action."
To do this, first, stop calling yourself lazy or unproductive. Acknowledge whatever feelings you have (boredom, frustration, fear) and accept that they are there. Apparently, we tend to procrastinate on the same things over and over. Notice what comes up when you think about doing a task, even if it's, "I don't feel like it." And then…
Take one small action, not matter what it is, to begin the task or project. People who completed one small action were 66% successful in completing a task, versus those who attempted to simply change their feelings about it (33% successful). The idea is that completing one little thing leads to action which begets more action.
Most have heard the suggestion that to motivate yourself into exercising, simply put on your workout clothes or sneakers. Or get out the yoga mat and put it on the floor. Once it's there, you might as well go ahead and do it. For kids, it might be getting out the homework and laying it out on the table, opening the laptop, or bringing up the assignment. The idea is not to plan anything out, just do one small step involved in the task.
This tactic typically works for me. If I start something, even in a tiny way, it might take some time, but I will complete it (like this blog post!), but kids can be tough. Needing "breaks" and never getting back to the task is common in my house. My suggestion would be setting timers and having some kind of reward for the completion of said task (that works for my own lack of desire to begin again).
Here is the full video (short and to the point) if you want to see it for yourself: Procrastination Video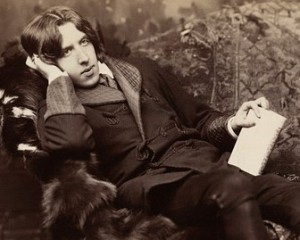 Good luck to all of us procrastinators out there.  As Oscar Wilde said, "I never put off till tomorrow what I can possibly do – the day after."