Continuing on with this blog series about the couple's workshop that my husband and I attended, this time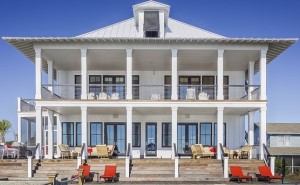 we'll examine what helps to make a relationship work (last time I covered what doesn't). There are seemingly subtle things that two people can do to help build what the Gottmans' call the "Sound Relationship House." If you have a sound house, then you will have a positive relationship, even when conflict arises. Following are three parts that contribute to the foundation of that house. The Gottmans' point out that these three levels make up the "friendship domain" of the relationship, but they are also the basis for "romance, passion, and good sex." Well, okay then, let's get to them!
Build a Love Map – a love map is essentially a map of how well you know your partner. You might say, "Well, yeah, I've known him for like twenty years, so I don't need a map!" But in this case, a map is more of an understanding your partner's past and present, your history together, his likes and dislikes, current challenges and dreams, etc. It's not just knowing that he doesn't like anchovies on his pizza (though that helps), but what are his current struggles, what are his goals, and what is your role in it all?
And the same goes for him. Does he know those things about you? During the workshop, we did an exercise in which we read cards with open-ended questions and took turns answering in term's of how we thought our partner would answer. (The other person would either agree or disagree about the answer.) Some examples were: What is your partner's biggest dream, as yet unachieved? Who is your partner's least favorite relative? What was your partner's favorite vacation?
The idea was to see how well we know our spouses. We might think we know exactly how they will answer every question, but sometimes we're wrong! (I was a couple times.)
Another exercise we did, and one you can do every day, is to ask open-ended questions to each other. Examples would be: If you could re-do any decade of your life, which would you choose and why? What are your biggest worries about the future? If you could live in another country, which would you pick and why?
The idea here is to ask questions that require thought, beyond a yes/no answer, and it's a way to keep in touch with your partner's interests, ideas, and goals.
Share Fondness and Admiration – this one seems obvious, but how often do we actually acknowledge the positives about our spouses, and then actually tell them! You also might find that he has something nice to say back if you start with the first nicety. The idea is to build a positive outlook about the other so when certain trouble spots show up, like contempt, it doesn't hurt so much or come up as often. During this exercise, we looked at list of sixty adjectives, anything from loving to funny to careful to gentle to sexy or kind, circled those we thought fit, then shared them with each other. It was nice to know that we still think of each other with certain positive characteristics. This is something anyone could do at home if you really wanted to, but also just telling each other positives (like "Thank you for helping around the house" or "You look great today") will work towards building the foundation in your relationship.
Turn Towards – the last level is to turn towards your partner in everyday interactions. The Gottmans' say that we all make "bids" to one another, which are gestures (either verbal or nonverbal) in which we are seeking attention or connection from our partner. These can be small, like calling your partner's name or asking "Did you buy toilet paper yesterday?" to large, "I need help scheduling this upcoming busy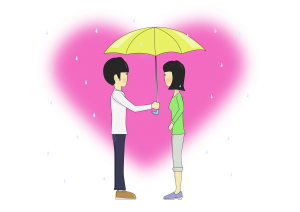 week" or "I need affection."
There are three ways we can respond to these bids. The first is to Turn Towards, which means acknowledging your partner in a positive way. This can be in answer to the above questions or in small ways like helping him or her out, making a favorite meal, giving a spontaneous hug, or bringing out the garbage. The second way is to turn away, which means ignoring your partner completely (we realized in this workshop that giving no repsonse to a question is still turning away, that one of us does this, and it's really annoying!). The last way is to turn against. Turning against means responding angrily like, "No, I didn't buy toilet paper. Go buy it yourself!"
From research and observation, the Gottmans' saw that newlyweds turned towards each other 86% of the time. Of those newlyweds, who got divorced six years later turned, they turned towards only 33% of the time.
The Gottmans' say that each interaction in which we turn towards contributes to an Emotional Bank Account. Positive interactions are small deposits in this bank account. When we run into trouble (i.e. conflicts or fights), this emotional bank account of positive interactions helps us through. They say "small things often" can help our relationships overall.
To me, this idea applies not only to our spouses, but to our kids, family, and friends as well. What do you do to contribute to the Emotional Bank Accounts in your relationships?